Featherclean is a domestic cleaning agency that provides highly trained cleaners and ironers to clients throughout London.
Featherclean is a domestic cleaning agency that provides highly trained cleaners and ironers to clients throughout London. Our cleaners are trained to the highest standards and provide a very detailed and unique cleaning experience that our clients are always very pleased with.
We have built up an exceptional relationship with each and every one of our clients. To assure we continue providing you with this high level service, if you are not happy with your cleaner at any time or for any reason we will replace them instantly and they will be reviewed and possibly retrained.
Cleaning for 20+ years
Our agency consultants are also experienced and highly trained and a couple have been working in the domestic cleaning industry for over 20 years. We are always available to talk to you about your cleaning requirement or queries. We are very proud to be providing a service to many very happy clients all across London, many of whom are recommendations from family and friends. You can feel assured that we will provide you too with a first class cleaning service.

Easy account management
Organising a replacement cleaner or changing your schedule is easy.

Fantastic support
Our customer service team are on hand to help with your questions and enquiries.
Cleaning advice
If you need help, our housekeeping consultants are just a phone call away!

Amazing value
We are proud to offer a service that's fair for both our customers and cleaners.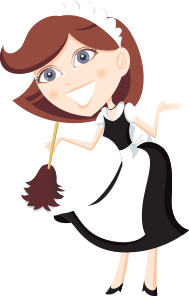 Our Cleaners
We put an enormous amount of work into ensuring that our domestic cleaning staff are highly trained, vetted, screened and insured before they are allowed to clean under our name. Our detailed vetting system only lets the most meticulous cleaners through to begin working with us. Before they selected to begin the training, they must provide their passports, proof of address & previous address history, previous employer's references, work permits etc. Our cleaners are also continuously monitored throughout their time with the agency. For more information on how we train our cleaning staff please read our strict cleaner vetting procedure.
You will have the same domestic cleaner on each visit. They will get to know you and your home and understand your unique cleaning requirements. If at any point you are not happy with your cleaner for any reason at all, we will replace them instantly.

English speaking
All of the Featherclean team can speak conversational English and discuss your requirements.

Fully trained
Every cleaner working with Featherclean has to meet our stringent recruitment standards.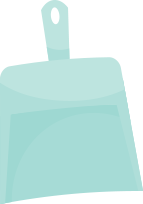 Trustworthy
Our recruitment process is incredibly strict to ensure all of our cleaners are 100% dependable.
"My cleaner is brilliant! She makes the biggest difference every time she visits my flat. I could not cope without her. Thanks Featherclean"
Debbie, a customer in Clapham SW4